Servers & Workstations
Feeling confused about whether your business requires a server, workstations, or both to provide data security and network reliability? CBE brings clarity and the ideal IT management solutions to meet the unique infrastructure needs of your business.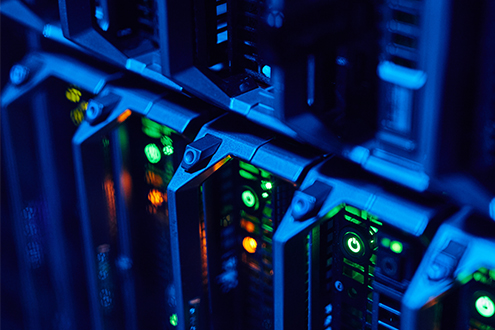 As a business owner, it can be challenging to determine the best IT strategies to grow your business. Understanding what you need regarding servers and workstations is one of those issues that can lead to confusion. At Carolina Business Equipment (CBE), we bring clarity and the ideal IT server and workstation solutions to your business. Let us ensure you have exactly what you need to boost productivity and scale your business operations.
Enhance Security and Connectivity with Our Server and Workstation Solutions
To operate optimally, your business must have the appropriate IT infrastructure connections. Getting this right is not a one-size-fits-all approach. That's why CBE offers customized solutions to determine what combination of IT applications and devices you need. Then, we perform expert implementation and maintenance to help your teams do what you do better.
Whether you need workstations, servers, or a combination of the two will depend on several factors. The primary differences between workstations and servers come down to features, including:
Function
Form
Operating System
Structure
Location
Reliability
Interface
In simple terms, a server is a software application or physical device that fulfills the service and data requests of other connected users. There are a wide variety of server types, such as web servers, print servers, application servers, and file servers. On the other hand, workstations are the PCs, laptops, and other devices your employees use to do their jobs. Most businesses with 10 or more workstations will require both a server and workstations to provide the infrastructure necessary for optimal performance.
Let CBE Connect You with the Server and Workstation Solutions You Need
Not feeling like an expert in IT infrastructure? With CBE as part of your team, you don't have to! Our highly qualified professionals bring 45 years of technology experience to your IT projects. We provide a relatable team with depth, knowledge, and expertise, enabling your business to be prepared, stable, and informed. Count on us to give you the server and workstation solutions to level up your South Carolina business. Schedule a discovery!
SCHEDULE A DISCOVERY