Networking
Without professional networking services, your business network is at risk for security breaches, connectivity issues, and costly downtime. Find out how to get the networking solutions you need to keep productivity and profitability high.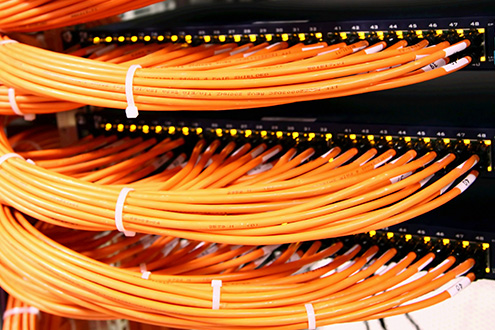 Is your South Carolina business struggling from poor networking, connectivity issues, and costly system downtime? It isn't easy to keep productivity high when your network isn't performing as it should. At Carolina Business Equipment (CBE), we provide the expert networking solutions you need to achieve a stable, secure network that supports your operations. We customize our networking services to meet the needs of your unique infrastructure.
Take the Hassle and Guesswork Out of Your Business Networking
Successful networking to support your business operations starts with a solid network architecture. The two types are:
Client-server architecture
Peer-to-peer architecture
CBE will assess your current networking needs to determine the ideal architecture to achieve optimal results. Then, we help you implement the network and provide all supporting management and solutions to enhance network security, availability, and performance.
Our experts ensure your network performs the following functions:
Operates virtually
Integrates on a large scale
Responds quickly to changing conditions
Provides data security
With networking solutions from CBE, your business will experience a network with top-speed performance and minimal lag time, so your teams have what they need to succeed.
Level Up Your Business IT with Networking Solutions from CBE
If you are ready to bring transformation to your business IT system, count on the dedicated experts at Carolina Business Equipment. For over 45 years, we have provided a relatable team with depth, knowledge, and experience to help your business to be prepared, stable, and informed. All of our clients have limitless potential, and we would love to give you the networking framework and support to ensure your success. Schedule a discovery!
SCHEDULE A DISCOVERY