Cybersecurity
Does your business have the critical infrastructure necessary to protect against cyber threats? Learn more about the cybersecurity services vital to your business's future.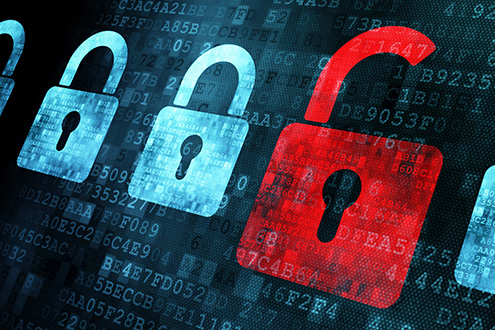 How vulnerable is your South Carolina business to cyberattacks like malware, social engineering, and phishing? Taking a proactive approach to your cybersecurity can help you avoid costly and potentially devastating data theft, downtime, and damage to your reputation. At Carolina Business Equipment (CBE), we specialize in implementing robust critical infrastructure security strategies to safeguard your business's data and network.
Why You Need Our Cybersecurity Team on Your Team
By now, all business owners know antivirus software is not enough to avoid cyberattacks. Today's cybercriminals are more sophisticated than ever. As a result, you must have the highest quality cybersecurity to protect your business. CBE can design and implement a customized, comprehensive cybersecurity plan to give you peace of mind and confidence in your business's security.
CBE's cybersecurity services include the following:
Application security
Network security
Cloud security
Internet of Things (IoT) security
Critical infrastructure security
Your business requires each of these services as well as strategies to address your staff, internal processes, and IT. At CBE, we will come alongside your team to cover all the bases so your business has the maximum cybersecurity protection.
Don't Let Cyberattacks Take Down Your Business – Choose CBE
For more than 45 years, South Carolina business owners have trusted Carolina Business Equipment to be a relatable team with depth, knowledge, and experience. We are dedicated to providing the cybersecurity solutions your business requires to be prepared, stable, and informed.
Let us show you how taking a preventative, proactive approach to your cybersecurity strategy will ensure your business doesn't suffer from costly data loss and downtime. Schedule a discovery!
SCHEDULE A DISCOVERY