Cloud Solutions
The cloud is here to stay, but is your business adapting? Find out how our cloud solutions can help businesses of any size boost accessibility, productivity, and profitability.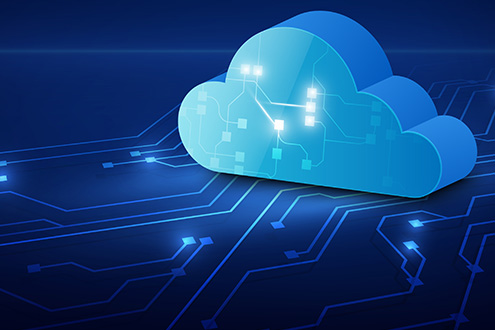 Are you aware that you need to take your business to the cloud but are overwhelmed and confused by how to do it? At Carolina Business Equipment (CBE), we take the stress and hassle out of choosing, implementing, and maintaining the ideal cloud solution for your business. Our experts can customize cloud solutions to meet your unique needs. These are solutions that grow with your business and provide a big boost to your team's data access and productivity.
What to Expect from Our Customized Cloud Solutions
Count on CBE to guide you step-by-step through successful cloud migration. We understand you have questions, and we have answers. Our team will help you gain clarity on the options available so that you can move forward with confidence.
Professional cloud solutions typically fall under one of three categories:
Infrastructure-as-a-Service (IaaS): Allows businesses to rent IT infrastructure from a cloud provider.
Platform-as-a-Service (PaaS): Provides an on-demand platform ideal for software development.
Software-as-a-Service (SaaS): Delivers applications over the Internet instead of requiring a business to install and maintain software applications.
CBE will help you assess each type of cloud service to determine the best solution for your business. We understand this isn't a one-size-fits-all solution. That's why we customize your solution to meet your business goals. Leveraging the cloud enables your business to experience enhanced efficiency and reduced costs, making it easier than ever to scale your business.
Let CBE Help You Embrace the Cloud and Level Up
Our team of experts brings more than 45 years of experience to your cloud migration project. With CBE, you'll get a relatable team with depth, knowledge, and experience. We are dedicated to helping your business implement the cloud solutions you need to be successful. Schedule a discovery!
SCHEDULE A DISCOVERY