Business Phone System
Is your business leveraging the latest advancements in business phone systems? Learn how a phone system from CBE can facilitate enhanced productivity and business operations.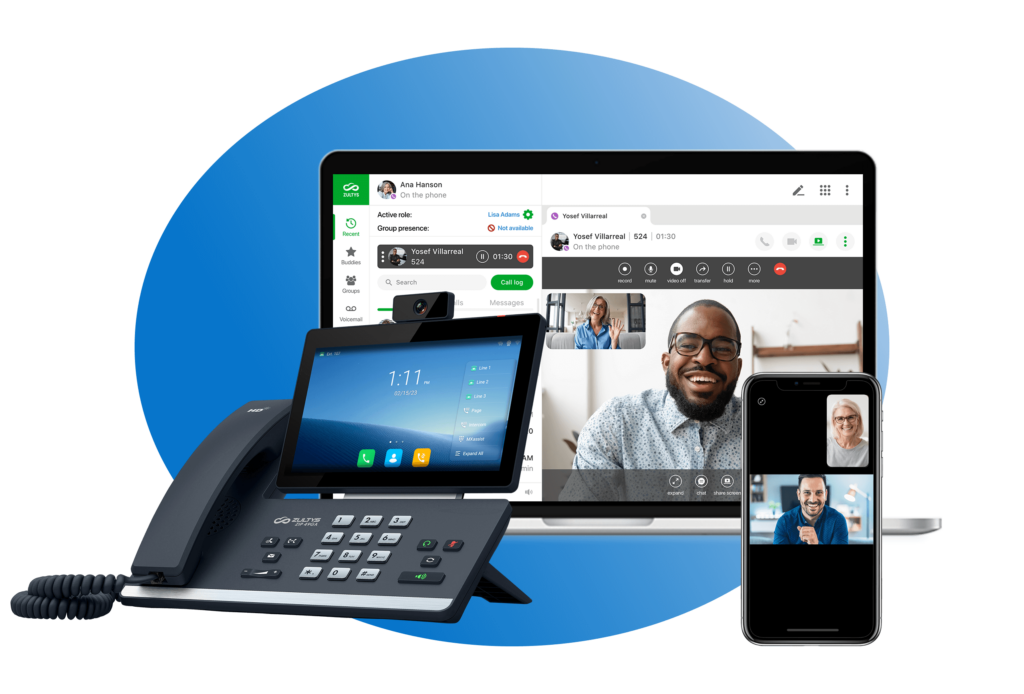 Today's business phone systems have evolved far beyond the basic send-and-receive-calls devices. Now your phone system can provide your business with robust features to enhance productivity and performance. Let Carolina Business Equipment (CBE) show you how to turn your business phone system into a powerful tool to streamline and improve communications throughout your organization.
Level Up Your Communications with CBE Business Phone Systems
If your business has outgrown standard phone functionality, CBE can connect you with a custom phone system to meet your needs. No need to struggle with obsolete and clunky hardware or unreliable uptime. We ensure you have the advanced equipment, connectivity, and features to optimize communications and collaboration as you scale your business.
Our team of experts can guide you in choosing the best phone system to efficiently manage your inbound and outbound calls. Features of our business phone systems may include:
Unified Communications Software
Mobile application
Call Center Functionality and Reporting
Instant Messaging and SMS texting from office number
Auto Attendant
Visual voicemail & transcription
Multi-site deployments
While you may find it overwhelming to know where to begin and how to choose, CBE makes it easy. We are available to answer your questions and assess your business communications needs to implement the system necessary to thrive.
Why Choose CBE for Your Business Phone System
For more than 45 years, CBE has provided the solutions businesses need to be successful. We have a relatable team with depth, knowledge, and experience to ensure you are prepared, stable, and informed. Our experts take the hassle and guesswork out of choosing and implementing your new business phone system to give you optimal results. If you are ready to level up your business communications, CBE can help. Schedule a discovery!
SCHEDULE A DISCOVERY