Backup & Disaster Recovery
Is your business data and operations at risk if a disaster strikes? Learn more about backup and disaster recovery services to protect your business.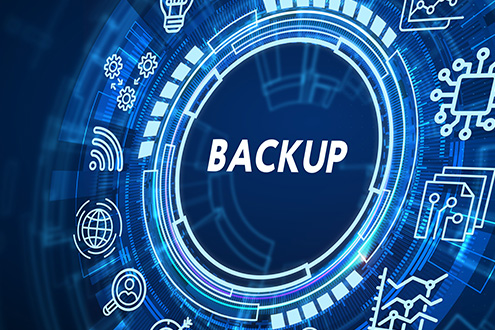 What would happen if your business experienced a data breach or natural disaster? If you aren't sure or worry you might not be properly prepared, it's time to discover backup and disaster recovery from Carolina Business Equipment (CBE). Let CBE show you how we can provide the services you need to protect your business's future.
Safeguard Your Operations with Our Backup & Disaster Recovery
CBE will ensure you have solid backup and disaster recovery in place to provide data protection for your business files, applications, and services. This means your business will be back and running within hours, instead of days or weeks, in the case of a disaster. By helping you determine your recovery time objective (RTO) and recovery point objective (RPO), CBE will help you prioritize workloads and create and manage the customized disaster recovery plan your business requires.
Additionally, our expert team offers:
Seamless failback allows you to switch back to your original systems in less time.
Time-saving restoration in which we restore your backup or transfer data to your primary data center or system.
Disaster recovery as a service (DRaaS)—allow our team to set up a third party to host and manage the infrastructure you will use for disaster recovery; as part of this service, we will manage the entire disaster recovery process, so you get back to business as usual faster.
Choose South Carolina's Top Experts in Backup & Disaster Recovery
For over 45 years, Carolina Business Equipment has provided a relatable team with depth, knowledge, and experience to help businesses become prepared, stable, and informed. Our experts become part of your team, providing backup and disaster recovery services to give you peace of mind while safeguarding your business data, operations, and future. Schedule a discovery with us to get started.
SCHEDULE A DISCOVERY