Managed IT Services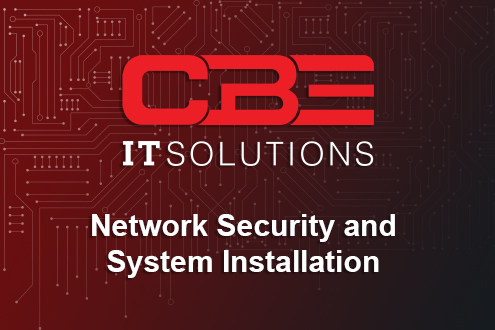 Professional IT services keep your business running smoothly – and your team at maximum productivity – without being obtrusive. By utilizing CBE's Managed Network Services, you can concentrate on running your business while we maintain your technology.
CBE's Managed IT Services includes:
Complete user support
Real-time network monitoring with notifications and alerts
Ongoing preventative maintenance
Recurring Strategic Technology Reviews
Managed End-Point Detection
Security management
Backup / BCDR Management
Onsite & Remote Support
It can be prohibitively expensive to run your own IT department, but sharing one person or a small team with numerous other customers means long wait times for critical technology resolutions. For an array of essential IT services at a fraction of the cost of hiring your own IT staff – and with little to no wait time – Contact CBE about our Managed Network Support Program.
As part of the program, our IT professionals utilize state-of-the-art systems to monitor your servers, workstations, and network around the clock in real-time, giving us a thorough and accurate picture of your system's overall health. In the event of hardware, software, or networking issues, users can call our Network Operations Center, referred to as the First Response Center, and we will act immediately to minimize or eliminate the issue's impact on your company's productivity. We also perform preventative maintenance measures and continually update your system's network security to protect against breaches. Your critical business data is important and it will stay protected. You can sleep easy knowing that our network of expert service technicians are just a phone call away.
IT solutions are never one-size-fits-all. Our experienced team of IT professionals will work with you to create custom solutions that are tailored to your business, from total outsourced IT support to services that supplement your existing IT team. CBE has a support offering that is right for every company, large or small. Call today to learn how we can make your team more productive by supporting your technology.
SCHEDULE A DISCOVERY